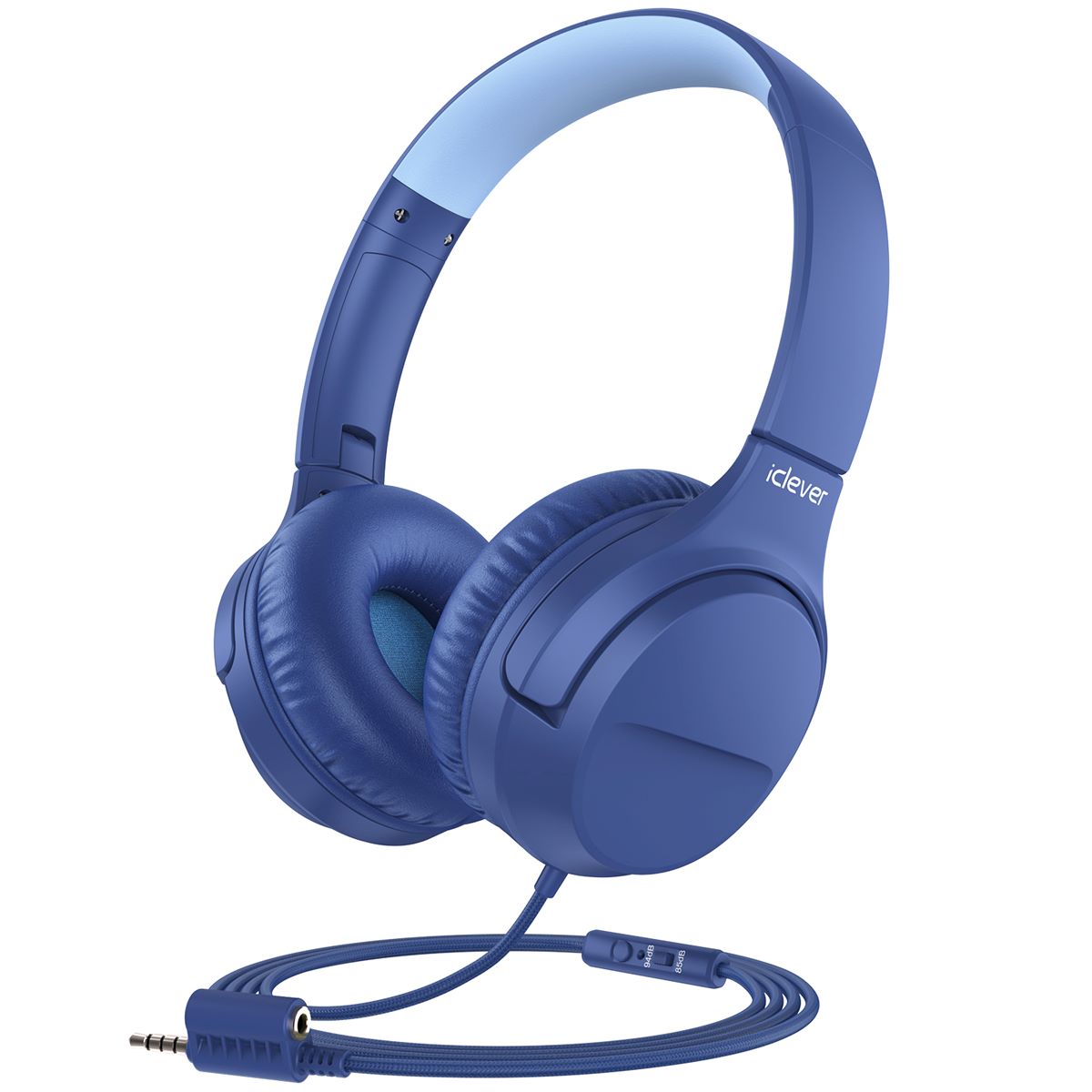 iClever Kids Wired Headphones HS23
In-line Microphone
85/94dB Volume Limited Hearing Protection
Share Port
Stereo Sound
Foldable Lightweight
Adjustable Headband
Untangled Wires
Pillow-soft Earmuffs
Smiley Face Cartoon
Universal Compatibility
Maximum Hearing Protection
What is the first step in protecting your ears? Volume control. We've designed our iClever headphones with a volume limiter. You can program the iClever headphones to reduce harmful volumes over 85dB or switch to 94dB to listen clearly in noisy situations
Audio Sharing Fun
Multiple headsets can connect to one device via the 3.5mm audio jack, allowing your little ones to easily listen to music or share a movie in complete comfort. Your iClever Kids headphones work with iPads,tablets, Amazon Kindle, laptops, PCs, etc.
Premium Audio Quality
Whether playing games or listening to music, you'll enjoy amazing audio quality with the iClever headphones. Equipped with a 40mm audio driver, the iClever headphones deliver crisp vocals, full dynamic bass, and vibrant 10-22KHz sound. In addition to the audio you enjoy, the included HD mic picks up clear sound in real-time.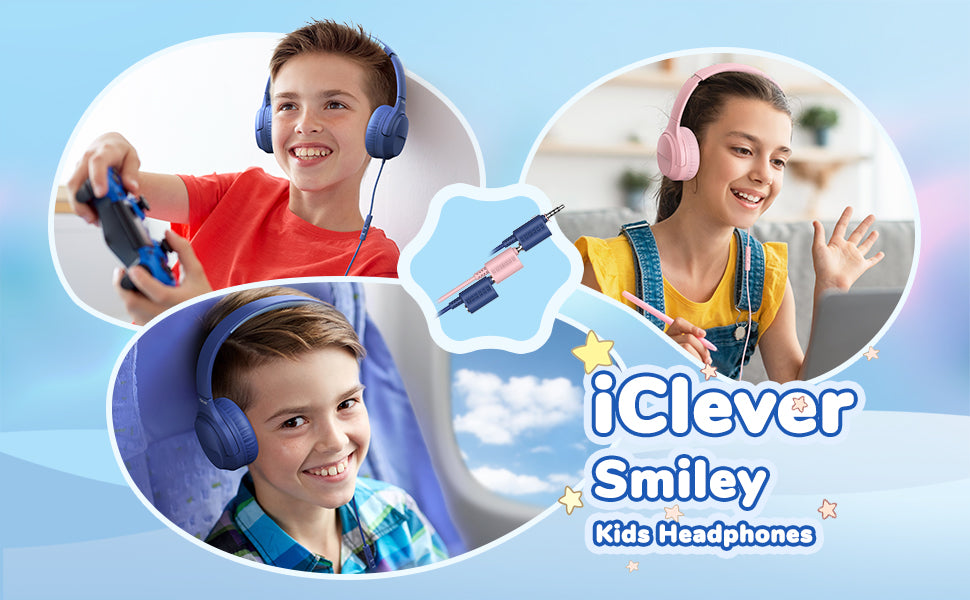 Built for Comfort
Featuring ultra-soft earmuffs and a silicon cushion, the iClever headphones won't apply harmful pressure on your kids' ears or head, even during prolonged use. The headphones are incredibly lightweight, allowing children to hang them around their necks without strain or discomfort.
Perfect Fit
Designed with an adjustable headband, the iClever headphones accommodate head shapes of all types. The earcup swivels 90 degrees for kids to freely adjust the angle of the headset for the perfect fit. For ultimate portability and storage, the iClever headset can swivel flat to be safely packed.