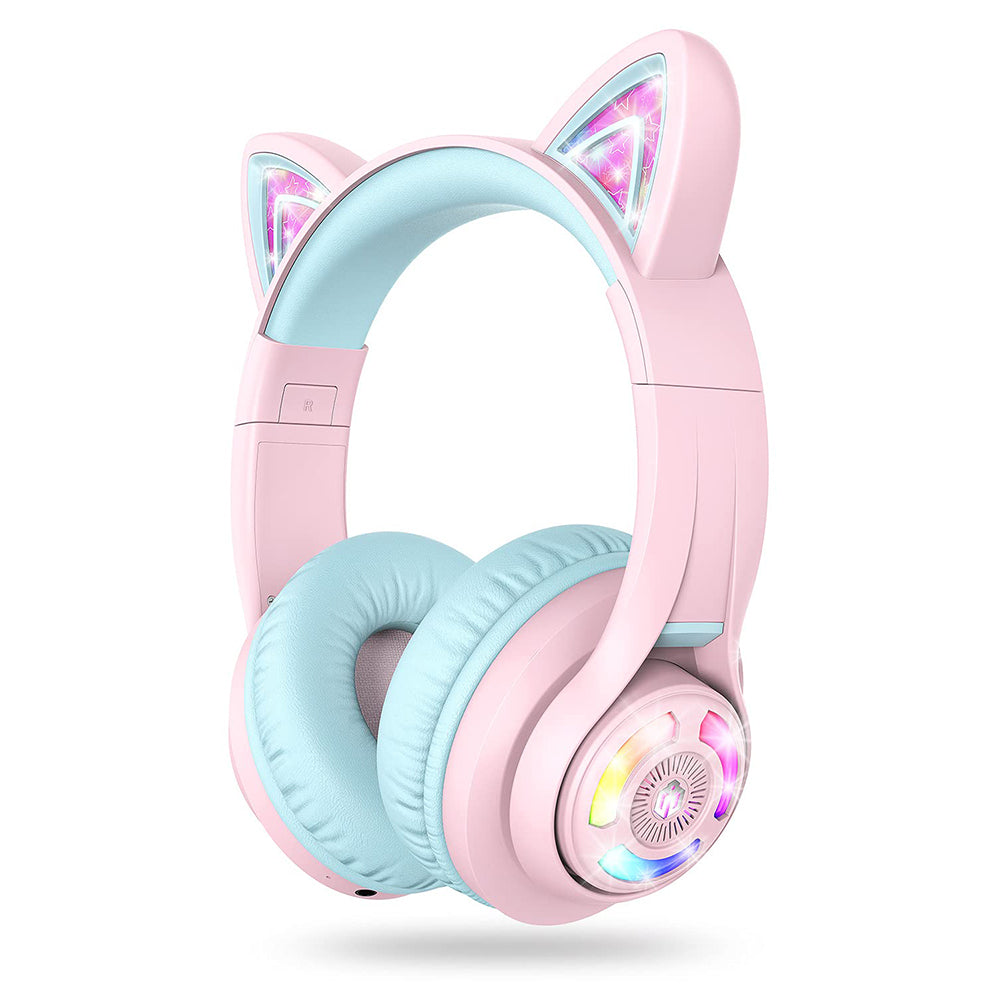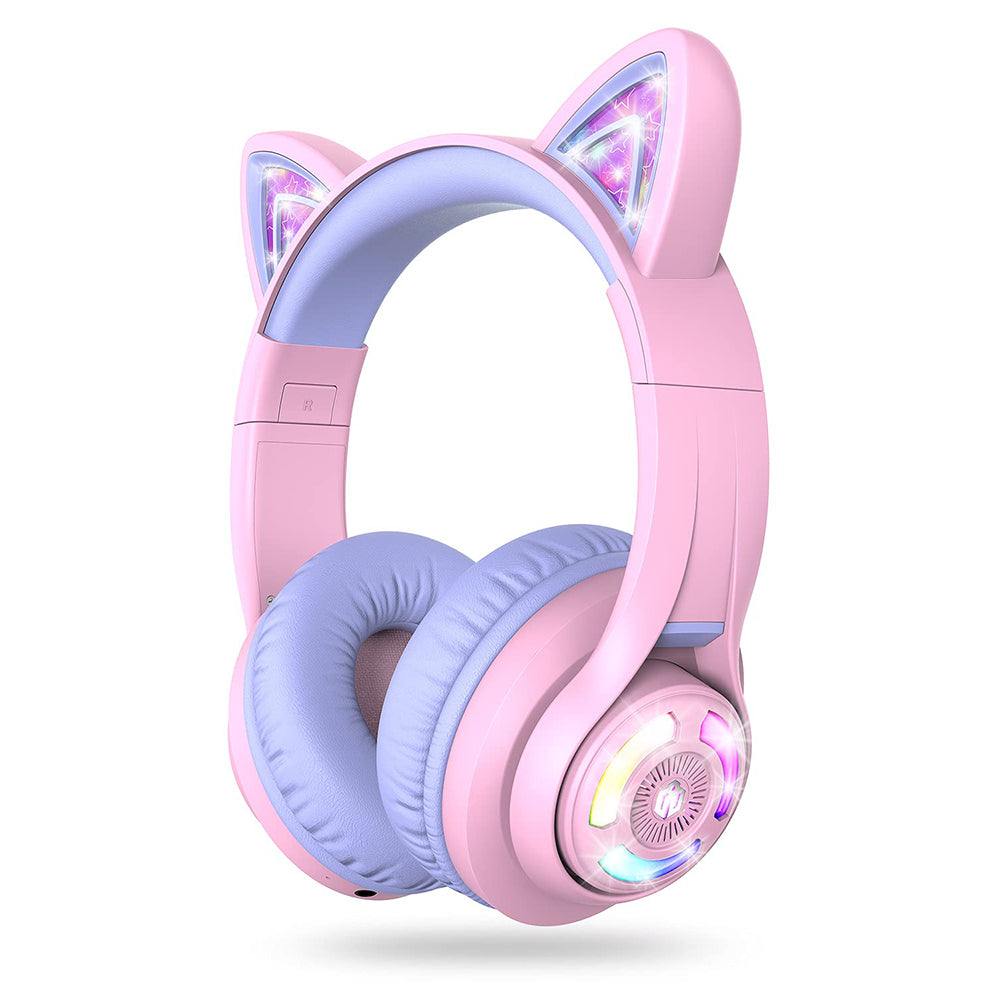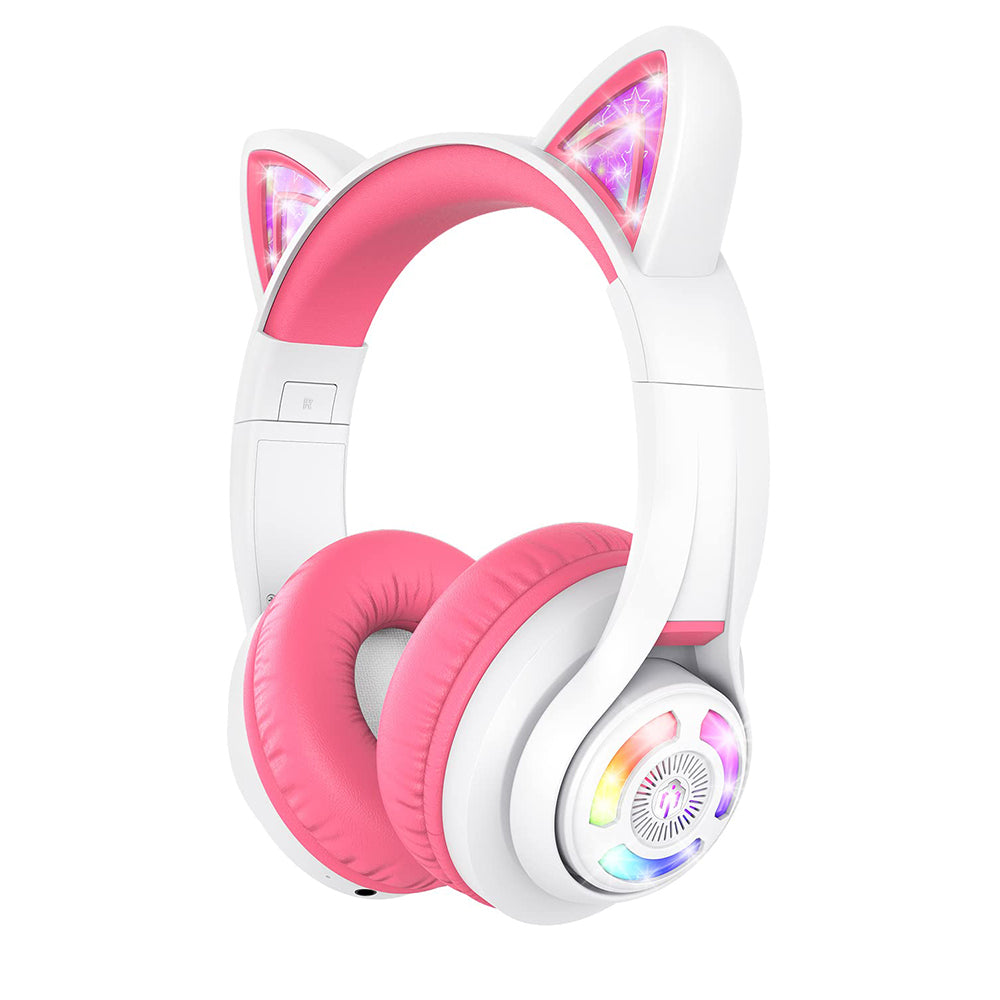 iClever Cat Ear Bluetooth Headphones BTH13
74/85/94dB Volume Limited Hearing Protection
Built-in Microphone
Colorful RGB LED Lights
45 Hours Playtime
Both Wireless and Wired Mode
USB C Fast Charging
Bluetooth 5.0 (Bluetooth 5.2 after 2022)
Foldable Lightweight
Adjustable Headband
Soft Protein Earmuffs
Cute Cat Ear
Premium Stereo Sound
Hands-Free Calls
Limit the volume but not the fun!
Who doesn't love the fun, adorable look of kitten ears--especially kids! Your little ones will adore the BTH13 cat ear Bluetooth headset, which iClever has designed especially for children. Their attractive appearance, along with three-level volume limit and long battery life make this a both functional and fun thing to have!
Wireless & Wired Modes
It's always better to have options, which is why you can either talk and listen continuously for 45 hrs on one charge, or if you're staying put, just plug-in using the Aux jack to charge and get an uninterrupted signal simultaneously.
All Day Comfort
Both learning and listening to music for long periods of time can hurt the ears. The highly padded, over-ear earphone design is lightweight, so they don't become bothersome or get in the way.
The Ultimate Portable Travel Accessory
Planes, trains, cars and other places can be noisy. How can you drown out the unwanted sounds? Just use the iClever Kids wireless bluetooth headphones, which shield them from excess noise so they can learn or listen to music undisturbed.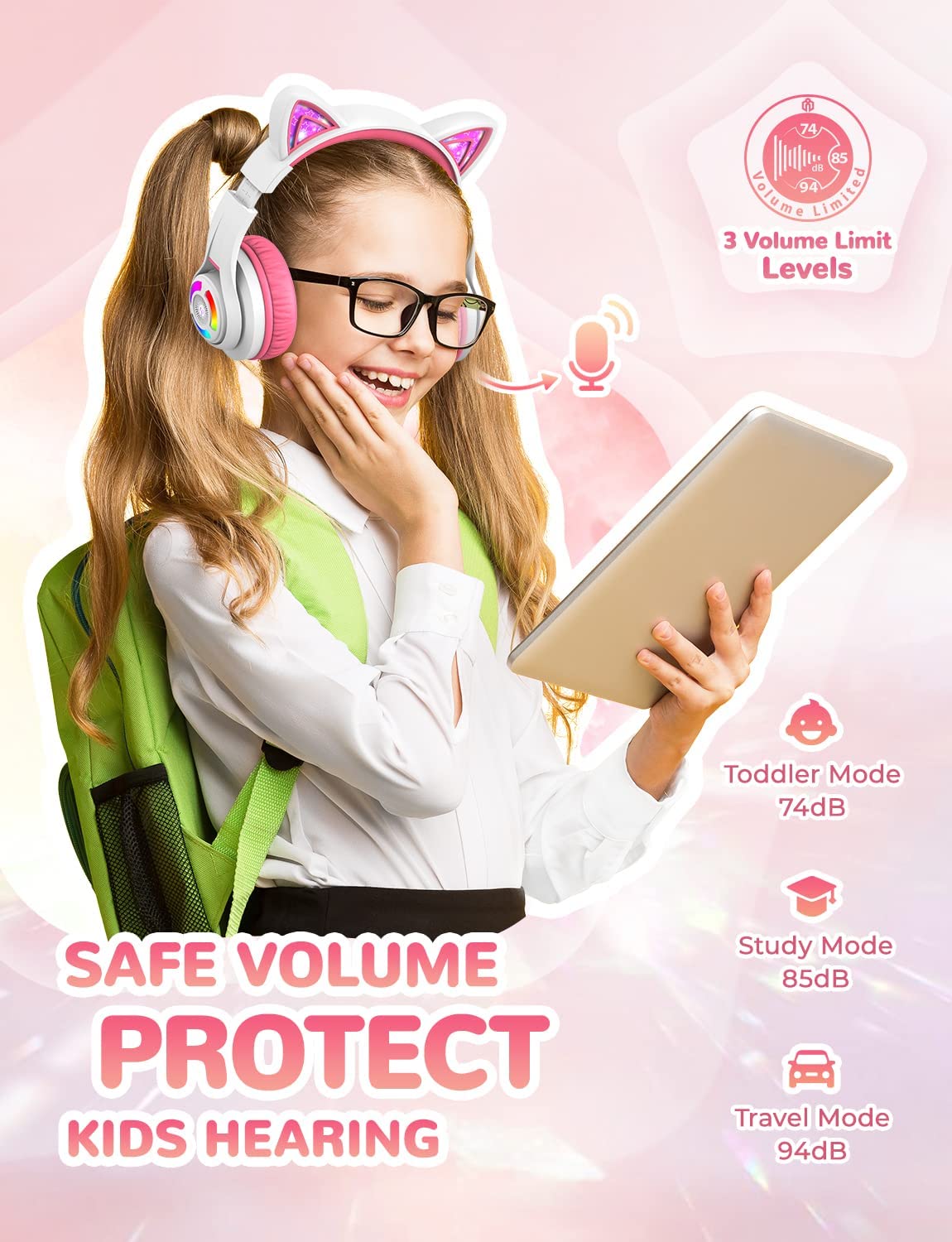 Caring for Kids Hearing
Use each volume limit setting for the appropriate scenario. Choose from normal mode (74dB), learning mode (85dB) or travel mode (94dB). A setting for every situation!
Cat Ear Design with RGB LED Lights
These iClever kids wireless headphones feature a flashing LED that you can turn on or off, for a fun combo of lights, music and color.