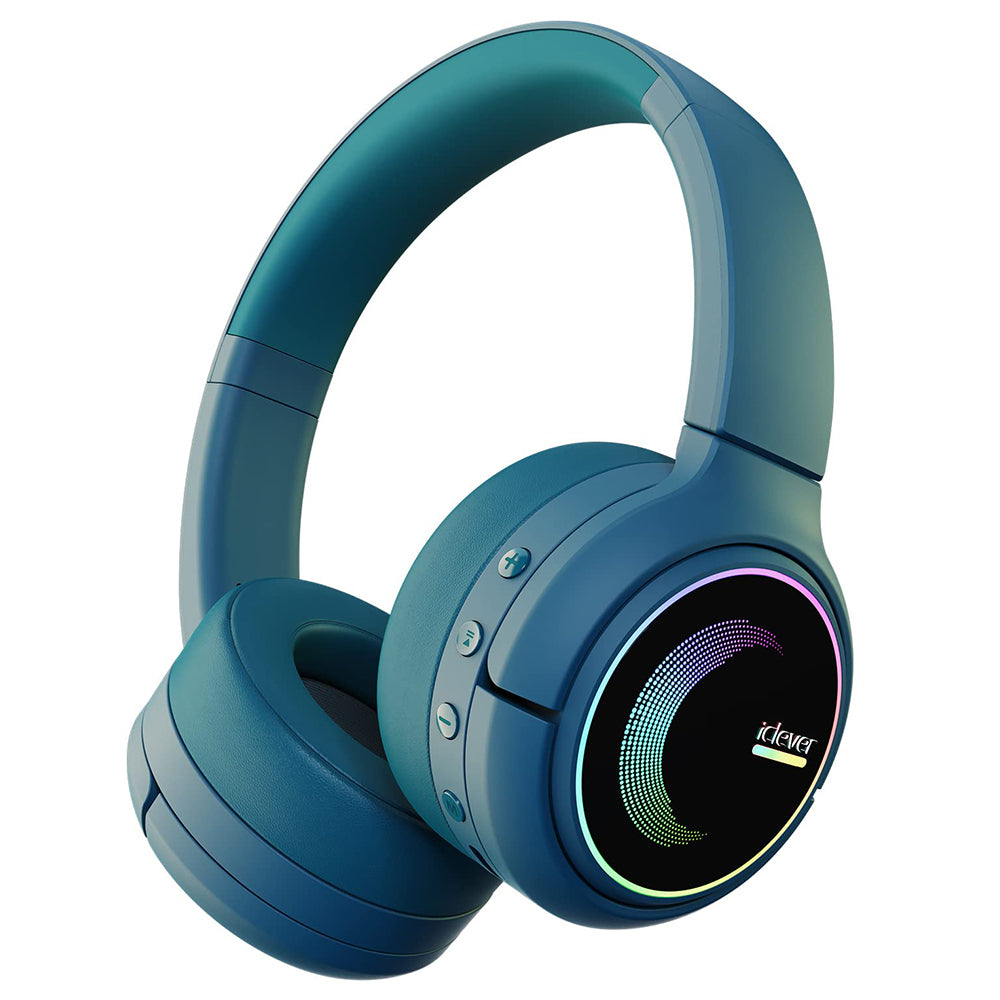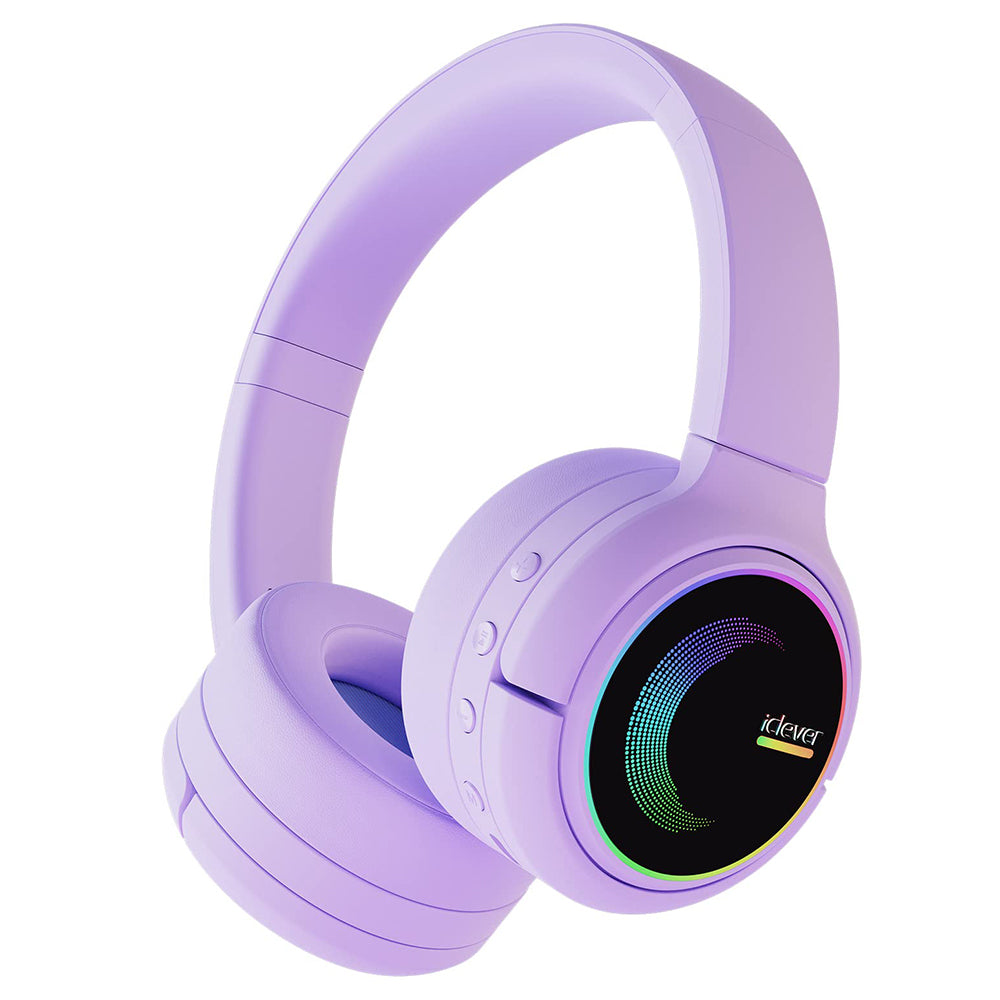 iClever Magic Switch Flagship Bluetooth 5.2 Headphones (United States Only)
Auto-On/Off Magic Switch
85dB Volume Limited Hearing Protection
Built-in Microphone
Colorful RGB Lights
45 Hours Playtime
Both Wireless and Wired Mode
USB C Fast Charging
Bluetooth 5.2 Connectivity
Foldable Design
Adjustable Headband
Protein Soft Earmuffs
Premium Stereo Sound
Hands-Free Calls
Share Port
Auto-Gain Controller During Calls
Never Stop Playing
It's practically nonstop music! Providing up to 45 hours of in-ear jams, the long-lasting battery also has an intelligent quick-charge function which will get you up and running in no time (10 minutes charge to get 4 hours play time). You can also use the included 3.5mm cable for traditional wired listening with infinite playtime.
Hassle-free Pairing
Tech not your thing? Not to worry! All your hassles are solved instantly with these amazing headphones -- the multi-functional magic switch features everything! Simply unfold the headset, power on, light up, search and connect, and listen to splendid music!
Unbelievable 45-Hour Battery
Never run out of battery with the amazing battery life. Enjoy almost 2 days of straight music listening with 45 hours of battery life! The BTH15 Headset boasts ultra-fast USB-C charging -- 10 minutes for 6 hours of playtime and 2 hours for full charging. Listen to your favorite tracks day and night without missing a beat.
Newest Technology
Brand new, Bluetooth 5.2 technology delivers fast and stable connections, even at long distances, delivering outstanding wireless listening. The foldable design, offers added convenience. Simply fold up the headphone and stash it in the EVA box. Let the music always be with you wherever, whenever!
Superb Safety & Comfort
Your kids never have to worry about safety again with these earphones. Fantastically safe, with food-grade material and feather-light soft earmuffs, they deliver hours of safe and luxurious comfort. An 85dB volume limit protects your delicate eardrums and the unlimited volume mode helps outmatch the noise!
Crystal-Clear Crisp Sound
Lose yourself in music with impressive 40mm dynamic speakers delivering stunning rich bass, tight mids and crystal clear highs! Furthermore, the premium built-in mic with auto gain controller offers, crystal-clear, stable and stunning call quality.
Two Volume Mode
Limited or unlimited volume? You make the choice! Just press the + and - button simultaneously to switch between limited and unlimited volume.
Built-in Shareport
Built-in 3.5mm jack lets music play on and on. Better still, it doubles up as a share port, too. Share the music, share the joy!
Foldable and Portable
The foldable design is perfect for your active lifestyle. Most notably, the bonus storage box, audio cable and USB-C cable provide extra convenience.

Unbelievable 45-Hour Battery
10 minutes charging for 6 hours of playtime, 2 hours for a full charging, a full battery can run 45 hours playtime
High-Performance Microphone
Built-in high-performance mic gives out better and clearer sound, which makes the headphone an ideal choice for online chatting.