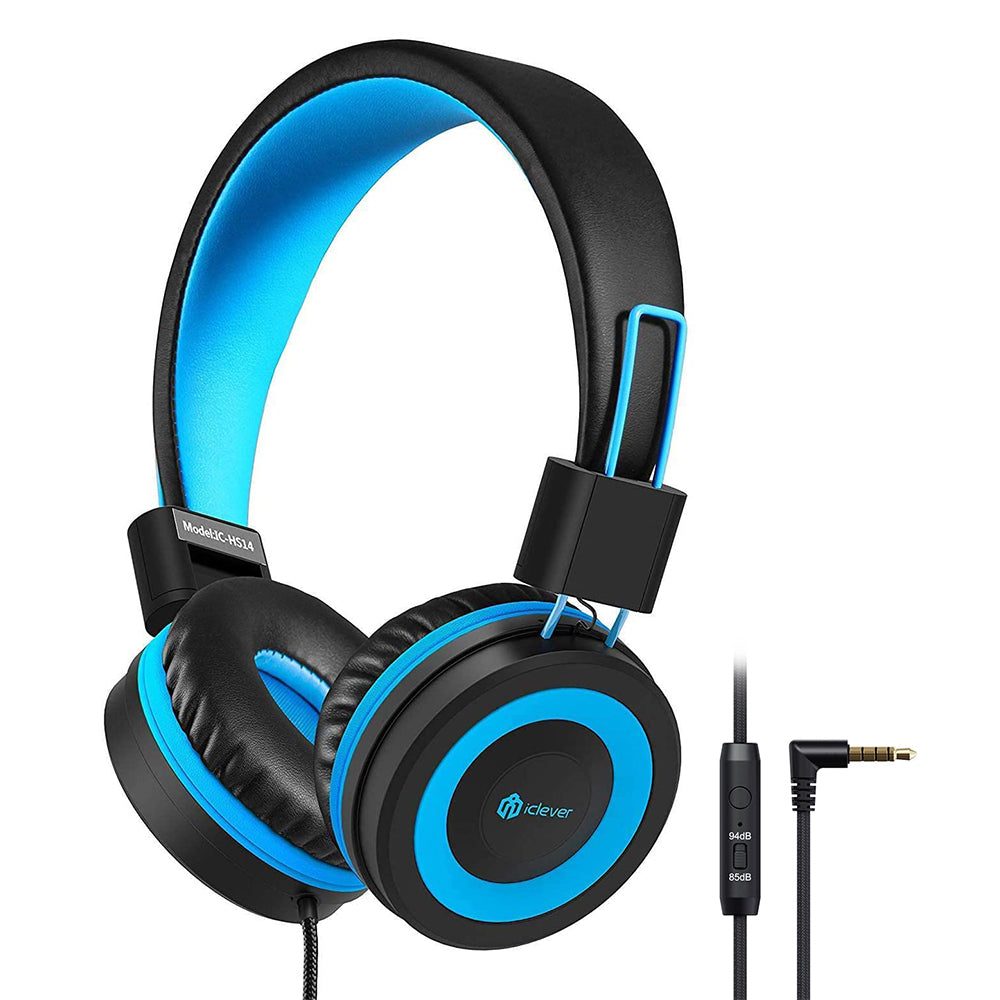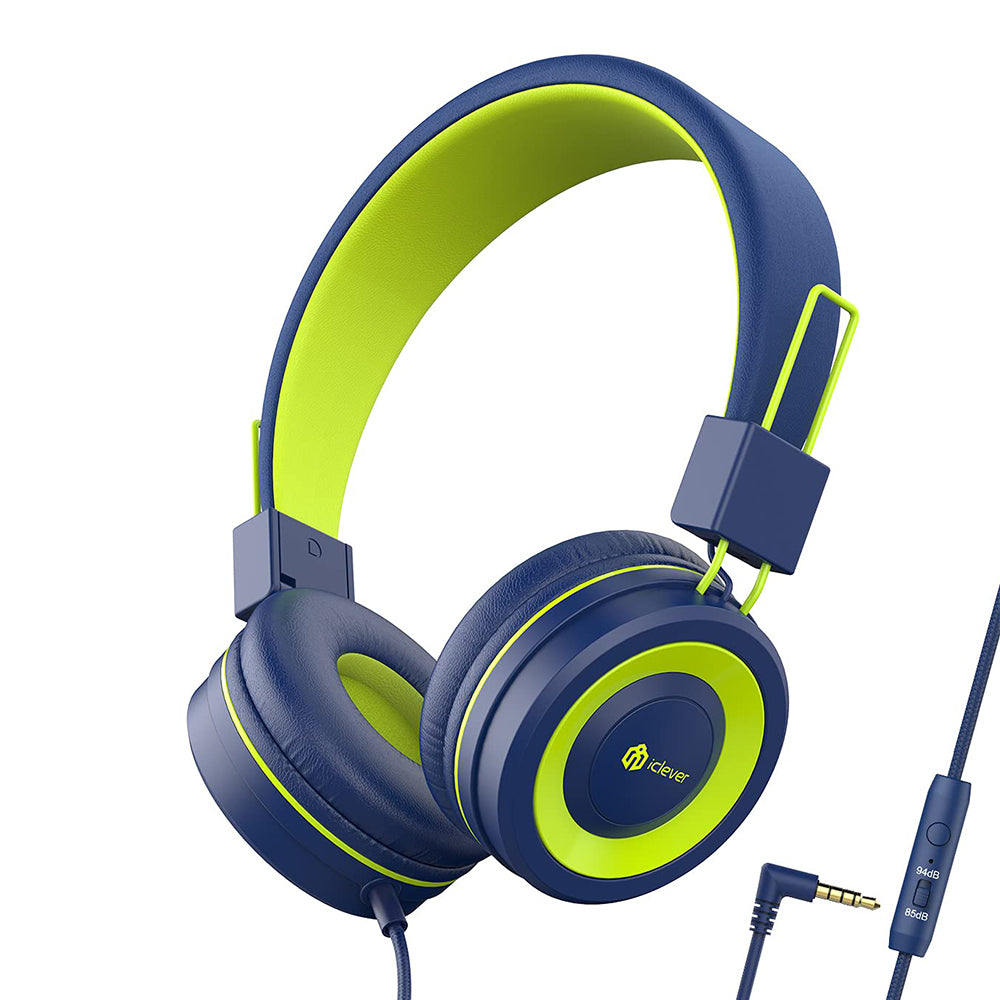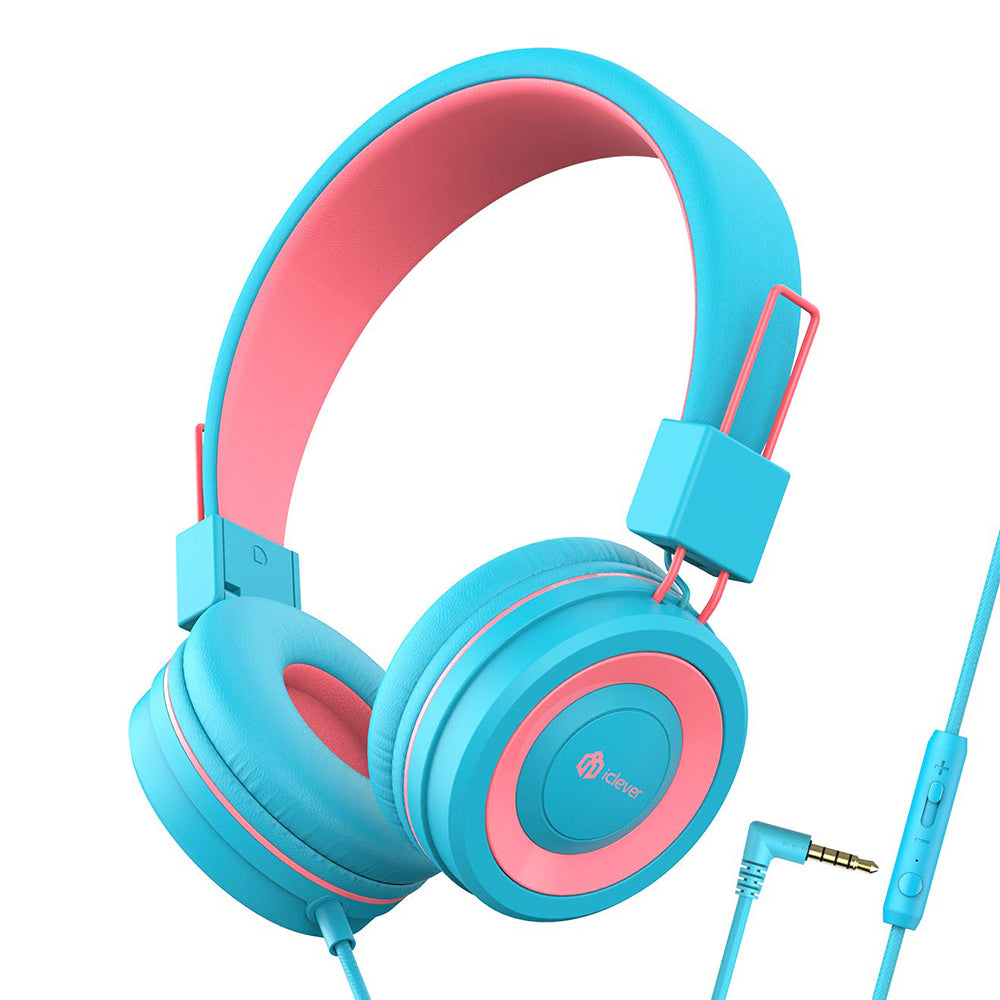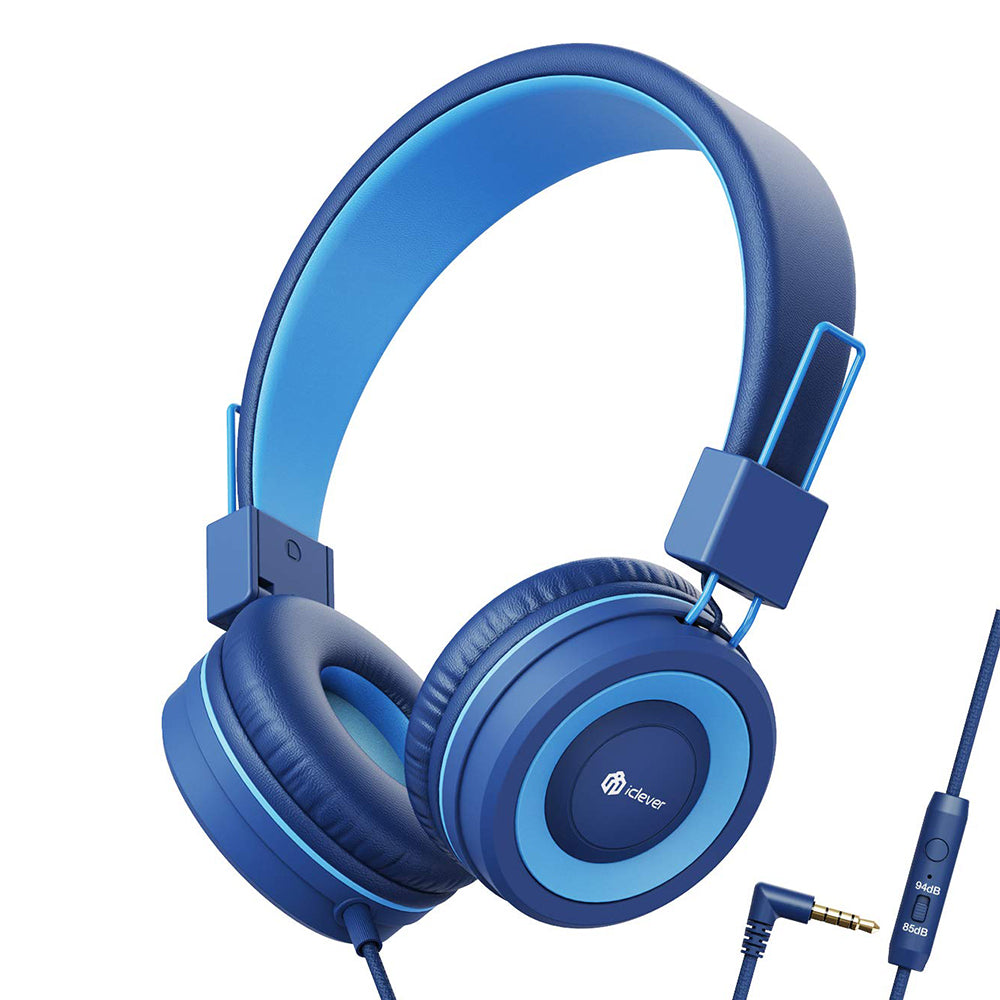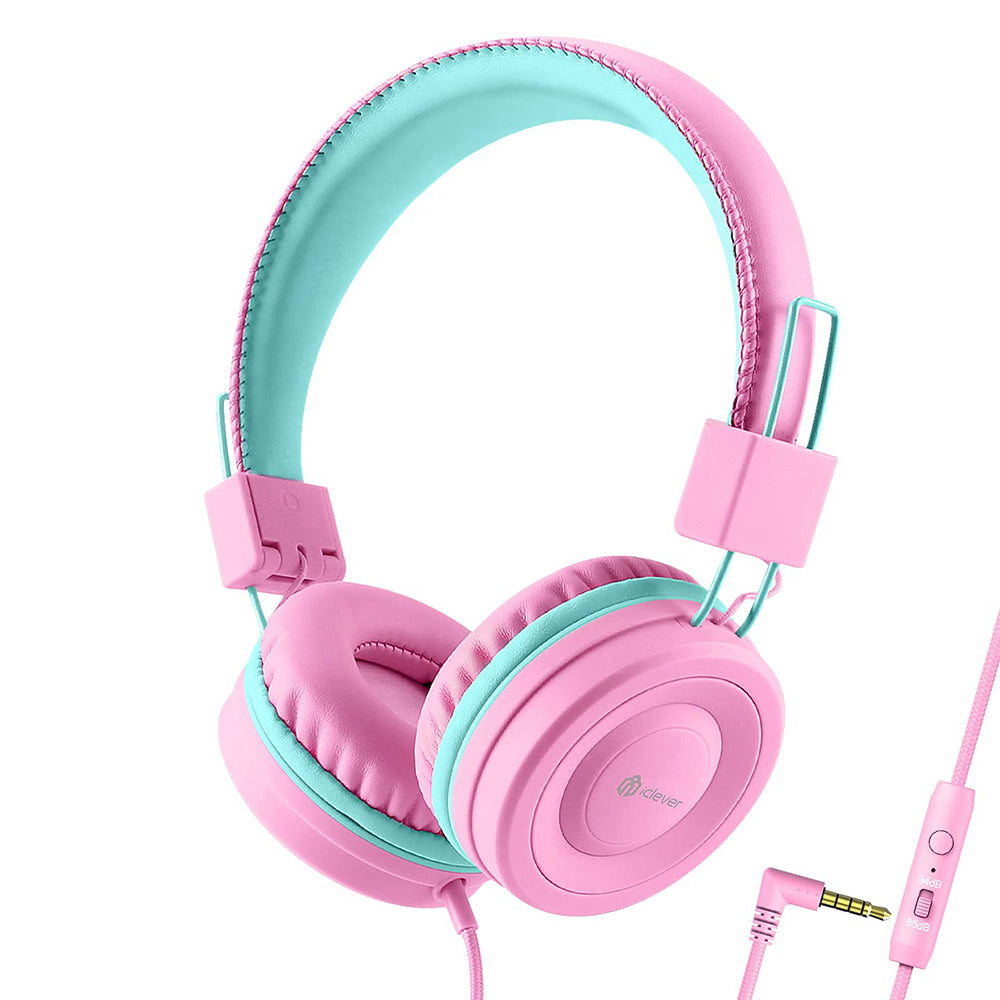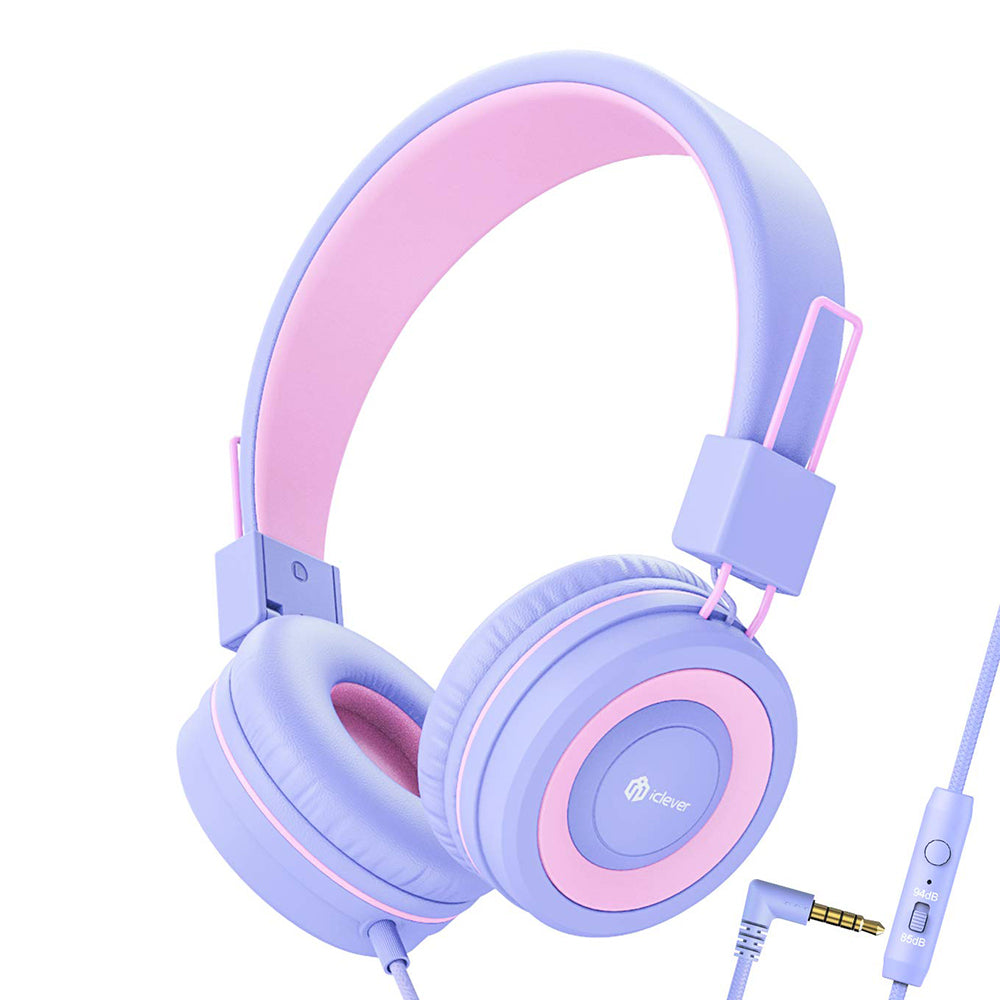 iClever Kids Headphones HS14
Built-in Microphone
85/94dB Volume Limited Hearing Protection
Premium Stereo Sound
Foldable Lightweight
Adjustable Headband
Untangled Wires
Pillow-soft Earmuffs
Universal Compatibility
Hearing Protecting
Children's ears are sensitive to loud sounds and you don't want them turning the volume up and ruining their hearing! Hence choose the 85dB volume limiter for daily use. If the child is in a noisy environment like car or airplane, please adjust the limiter to 94dB for crystal clear sound.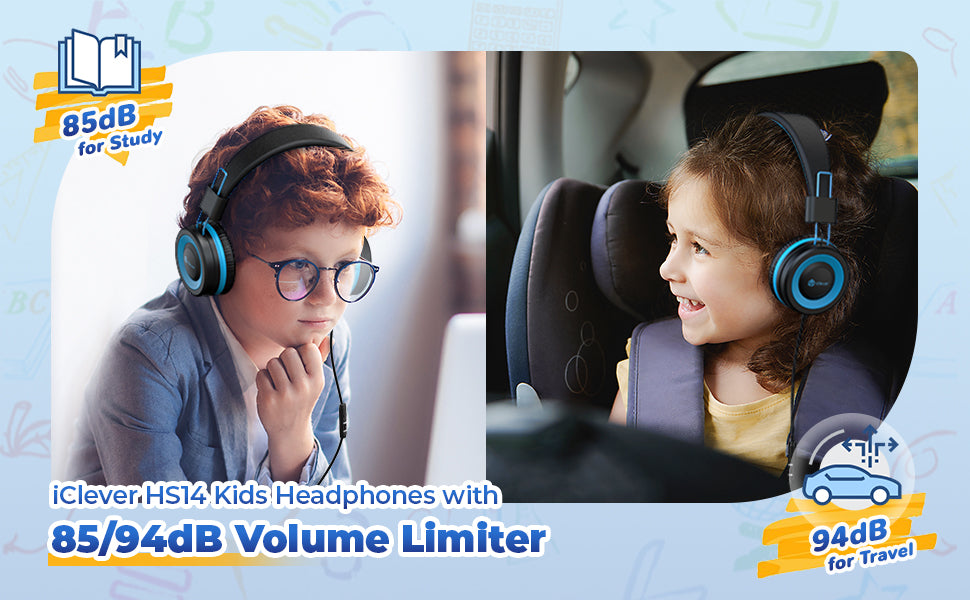 Microphone & Great Compatibility
Equipped with a gorgeous MIC, the kids headset is perfect for online courses and Voice calls. Whatever device you have with a 3.5 mm aux input, the headphones will work just fine, such as Chromebook, Kindle Fire, Switch, iPad, Smartphone, Study Tablet, Laptop and more.
Immersive Sound
Who says kids' headphones can't be good quality? Your children will delight in the powerful sound put out by the dual Sound Stage drivers on these stereo headphones. You can be sure they'll have clean and pure sound, as well as soft, hypoallergenic ear cushions so they can listen for hours in complete comfort.
Adjustable & Durable
Kids are experts at destroying objects, so we've built the iClever children's headphones with enough durability to stand being squished in the bag, dropped and more. Cushioned with plush, vegan leather, the lightweight plastic frame is flexible to fit a variety of head sizes while also being tough to break.
Foldable & Lightweight
Maybe you have struggled with big, huge headphones which your kid loves but cannot carry around because of their size. Foldability makes iClever children's headphones more portable and storage that much easier.
Built to Stay Comfortable
Pillow-soft earmuffs, thicken covered headband and swiveling ear cups not only make it more durable and comfortable, but also let you absorb in high-quality feast after long time listening without interruption. What' s more, the earmuffs are made of memory-protein material. With all careful designs, just enjoy your sound trip.
An Indispensable Tool for Listening Enjoyment
If your kid is passionate about listening requirement during daily commuting, iClever headphones with great audio reproduction will be the best option to listen to songs like they were intended to.