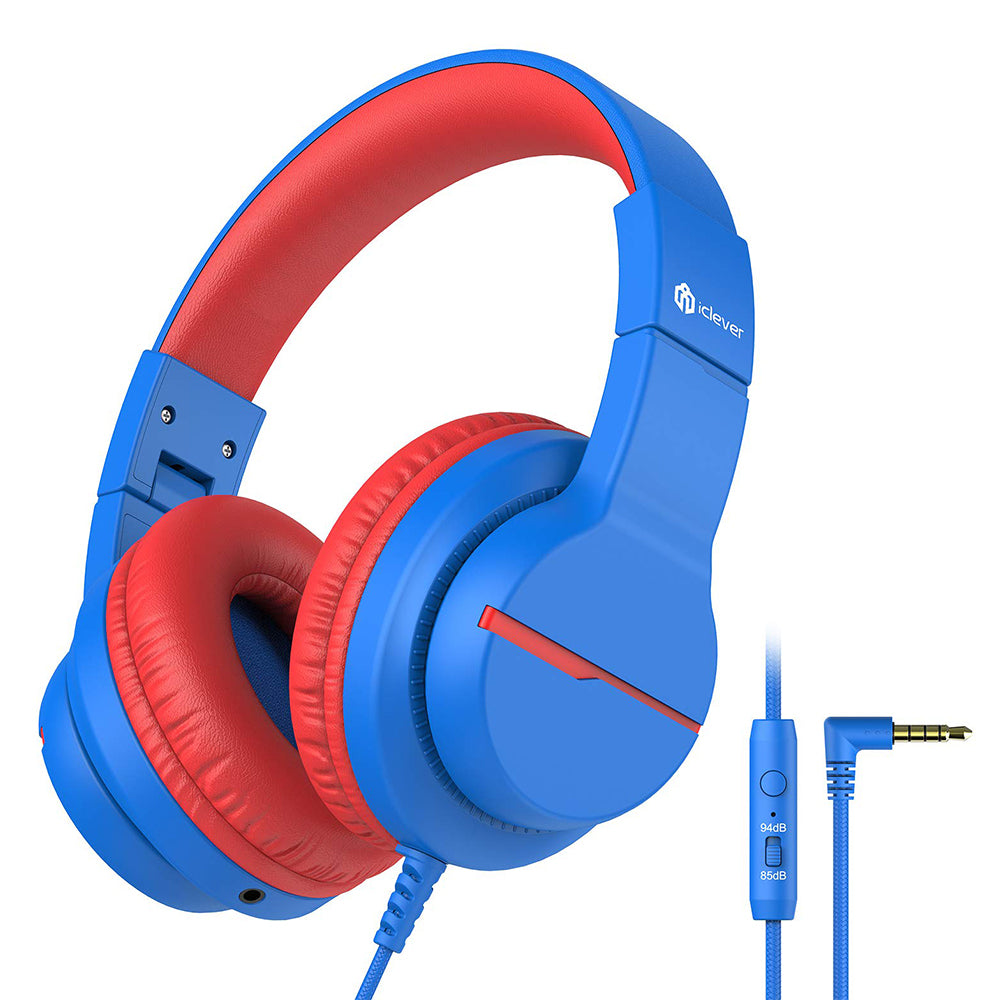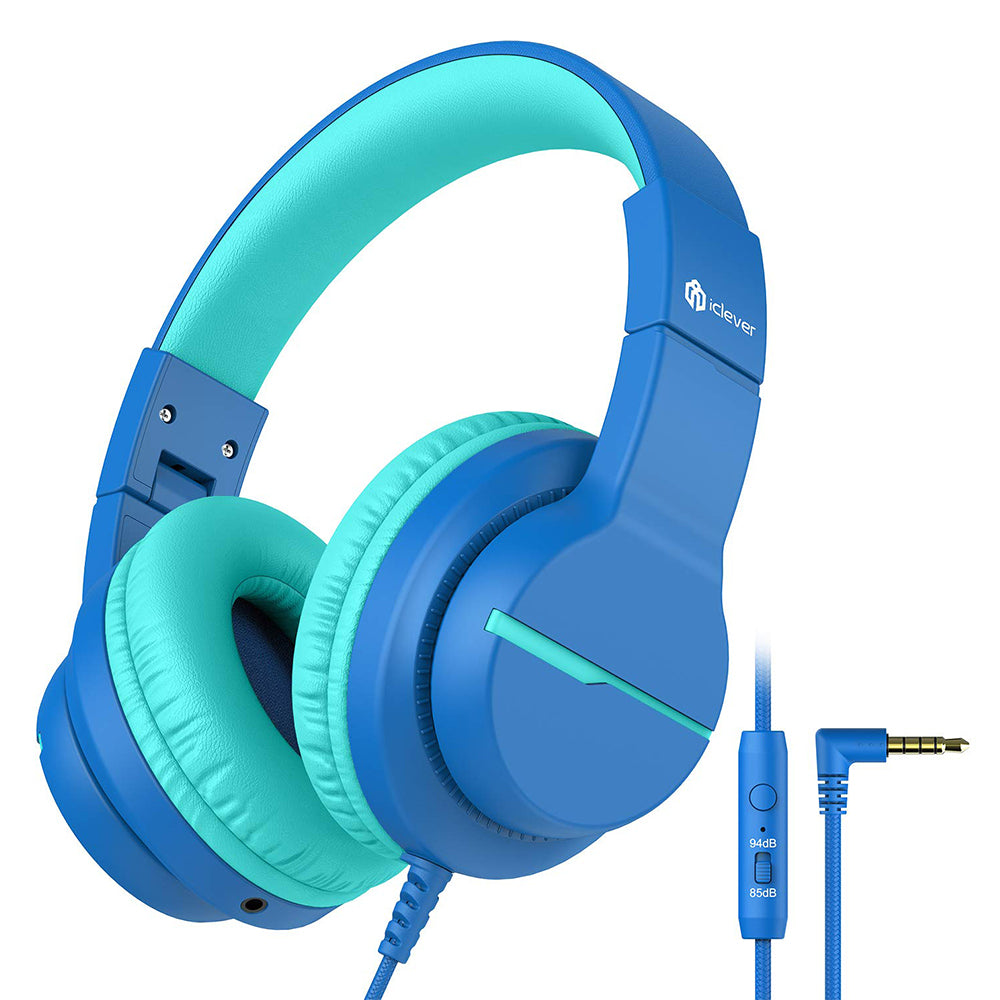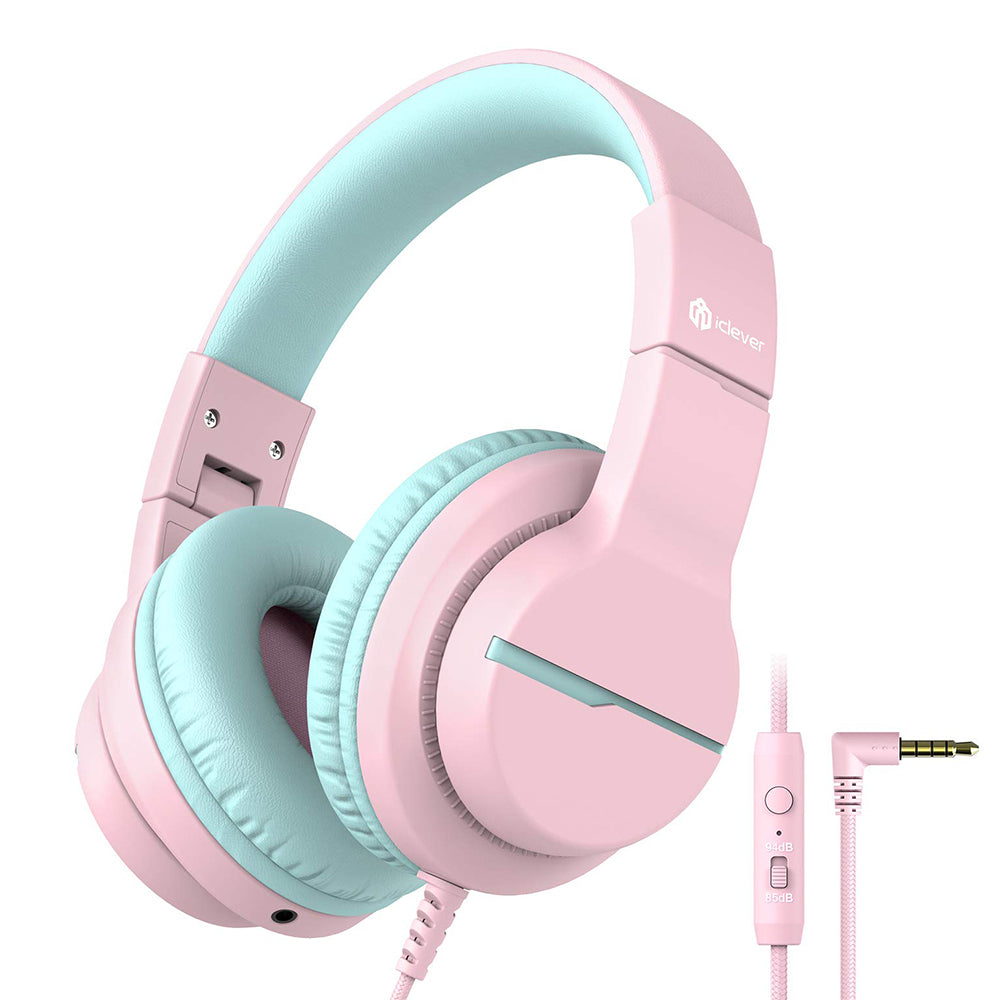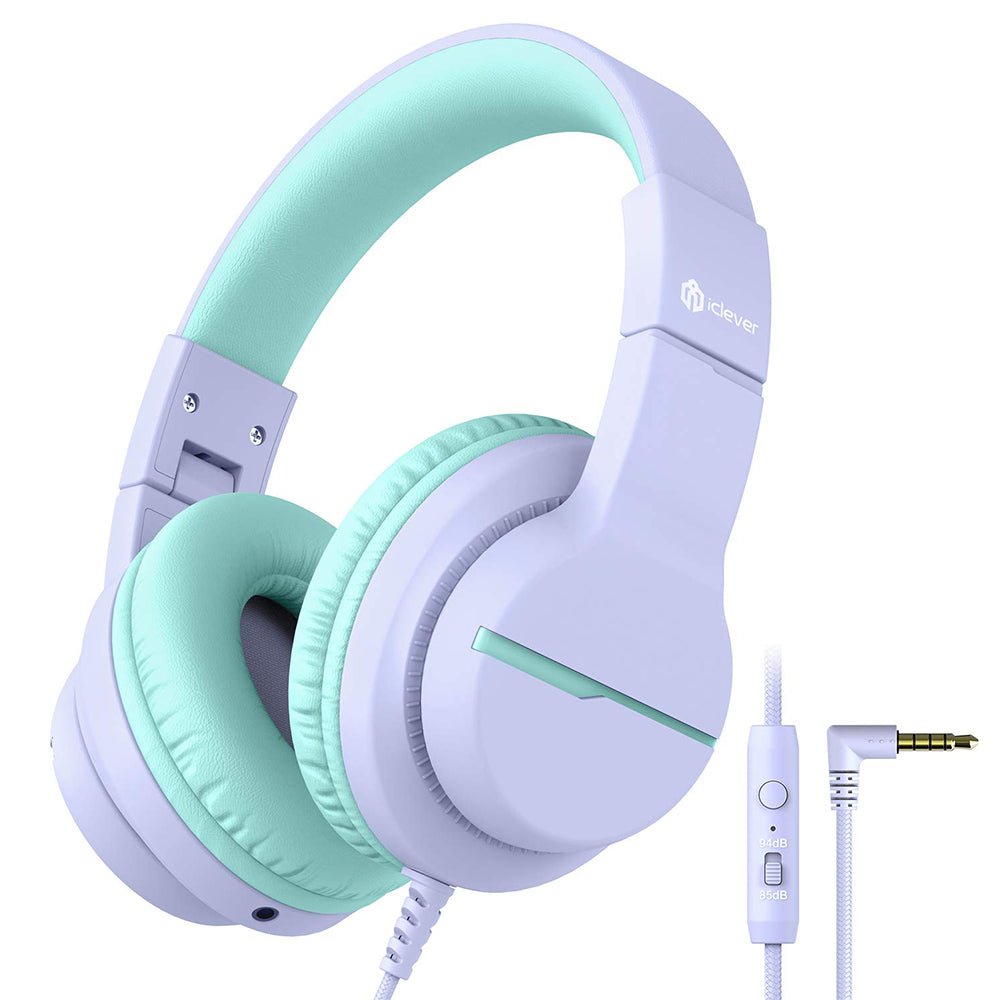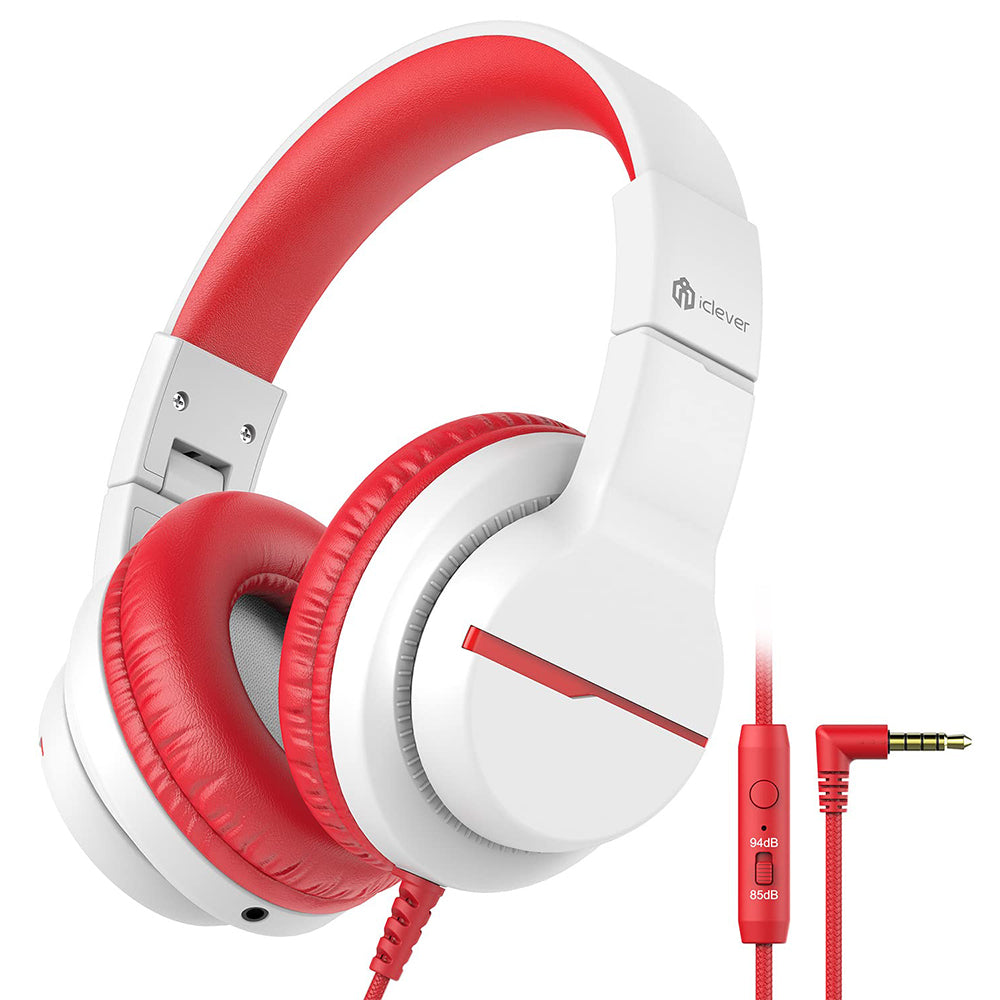 iClever Kids Headphones HS19
In-line Microphone
85/94dB Volume Limited Hearing Protection
Over-Ear Design
Share Port
Premium Stereo Sound
Foldable Lightweight
Adjustable Headband
Untangled Wires
Pillow-soft Earmuffs
Universal Compatibility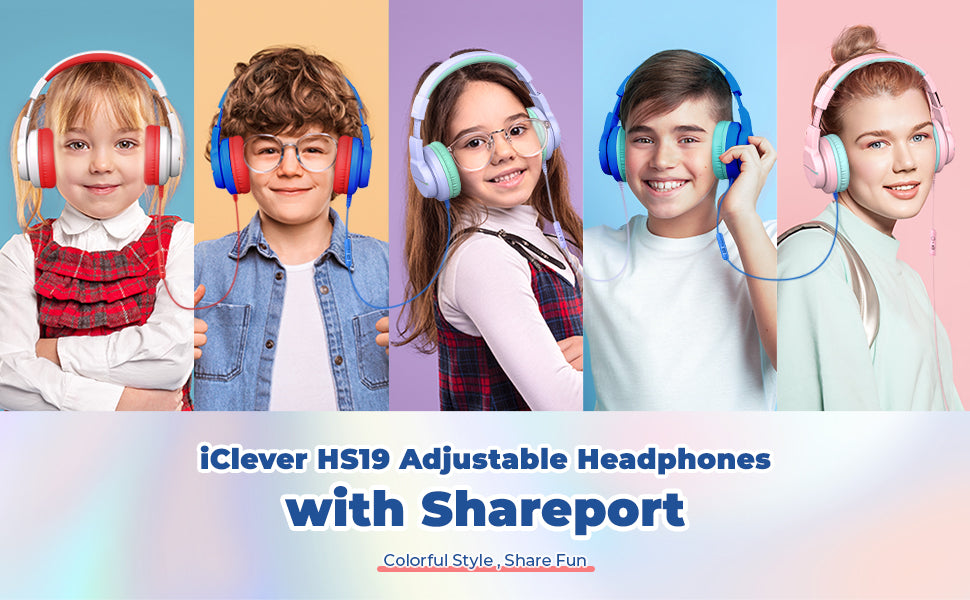 Share Port Share Fun
No need for a splitter. Your kid can insert another headphones plug into the sharing interface on the left side of headphones to share audio with friends or families
Protect Child's Auditory System
iClever kids headphones limiting the volume level at 85 dB is based upon the highest safe exposure level to continuous 8 hours. Specially designed for children, the kids headphones can be limited to a sound level of 85dB to prevent damages to kid's ears in daily life, and also allow to reach 94dB for clearer but still safe sound under the condition of airplane rumbles, car noises etc.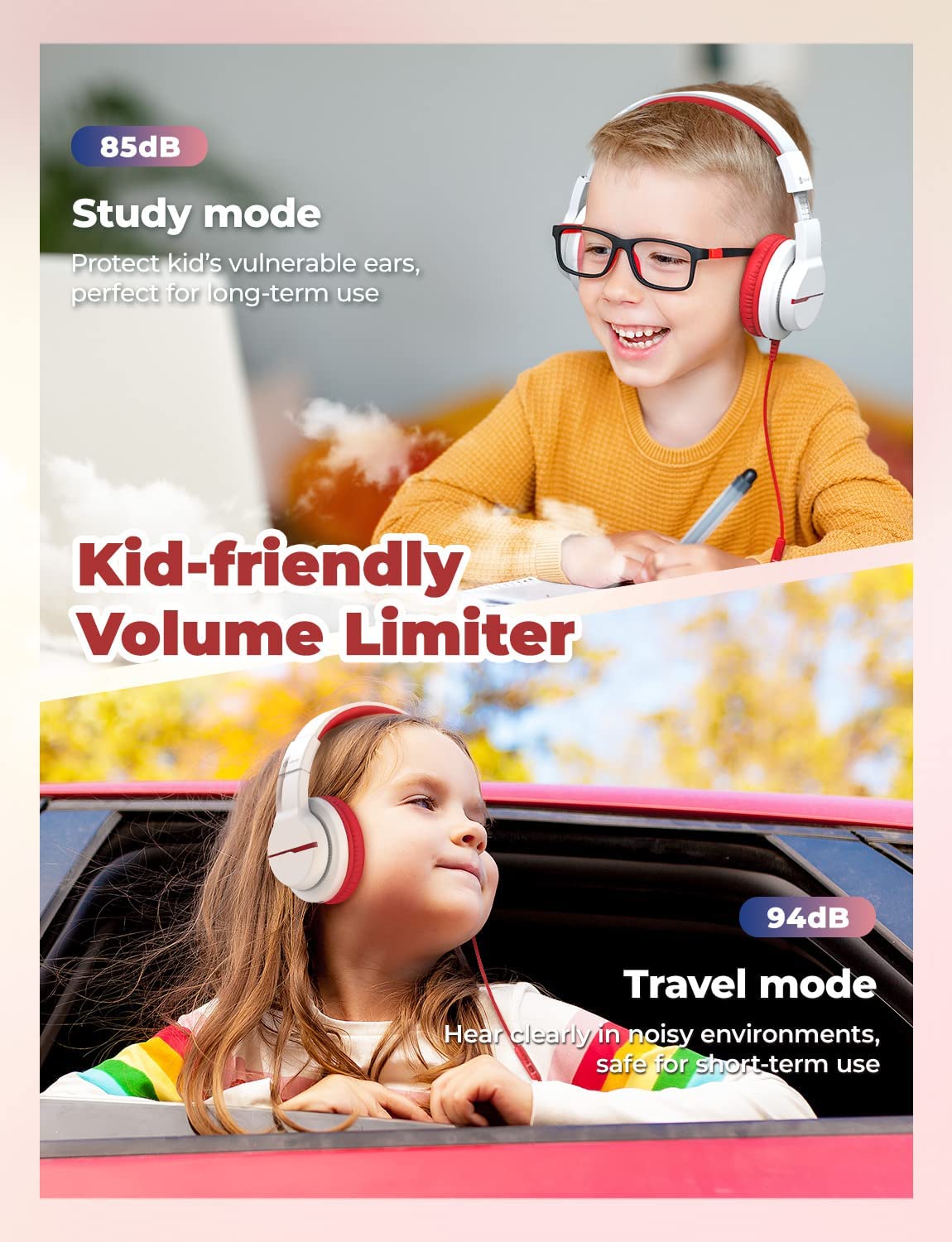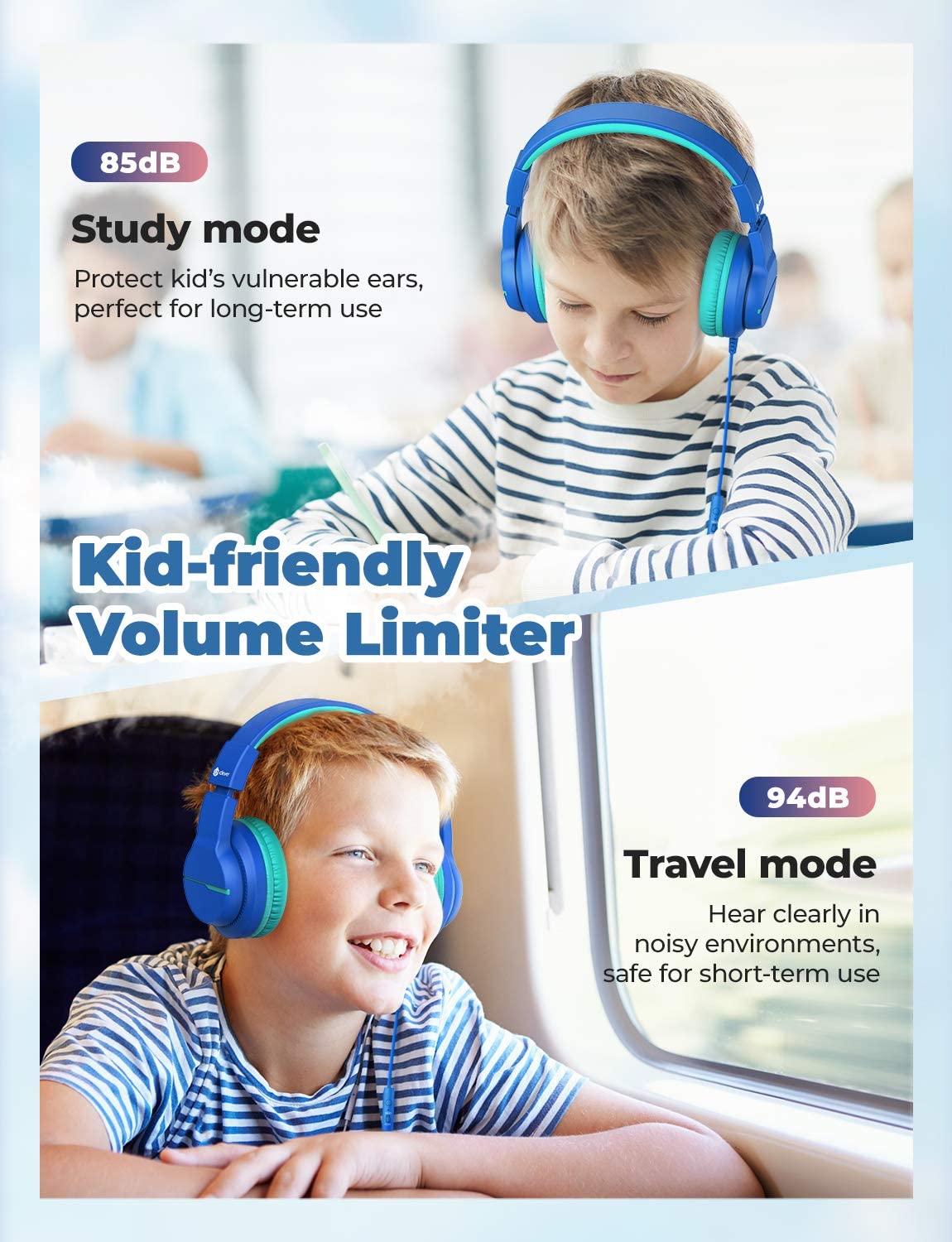 Built-in Microphone and Stereo Sound
iClever wired headphones work with the In-line microphone making them perfect for Online Courses and Voice calls. With built-in 40mm drivers, our headphones emit a full balanced stereo sound, making them perfect for playing games and listening to music.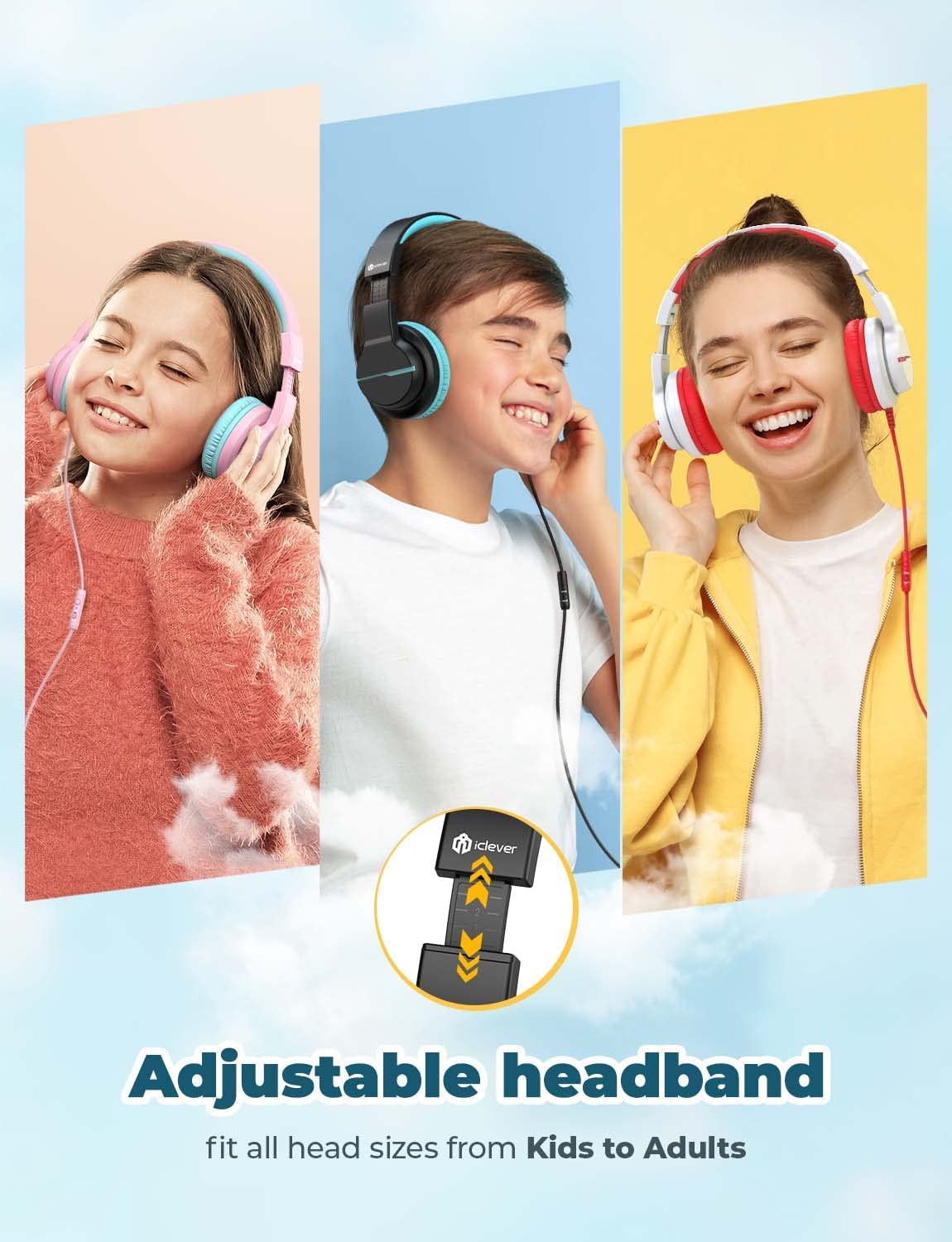 Adjustable Headband
The adjustable headband can be expanded to fit heads of all sizes from kids to teenagers, accompanying them with happy hours throughout the whole growth.
Foldable & Lightweight
Maybe you have struggled with big, huge headphones which your kid loves but cannot carry around because of their size. Foldability makes iClever children's headphones more portable and storage that much easier.
Universal Compatibility
iClever Over-Ear headphones support devices with 3.5mm audio jack like Chromebook, Kindle Fire Tablet, Switch, iPad, Laptop, PC etc.
Multifunctional Wire Control
Change or pause the music easily