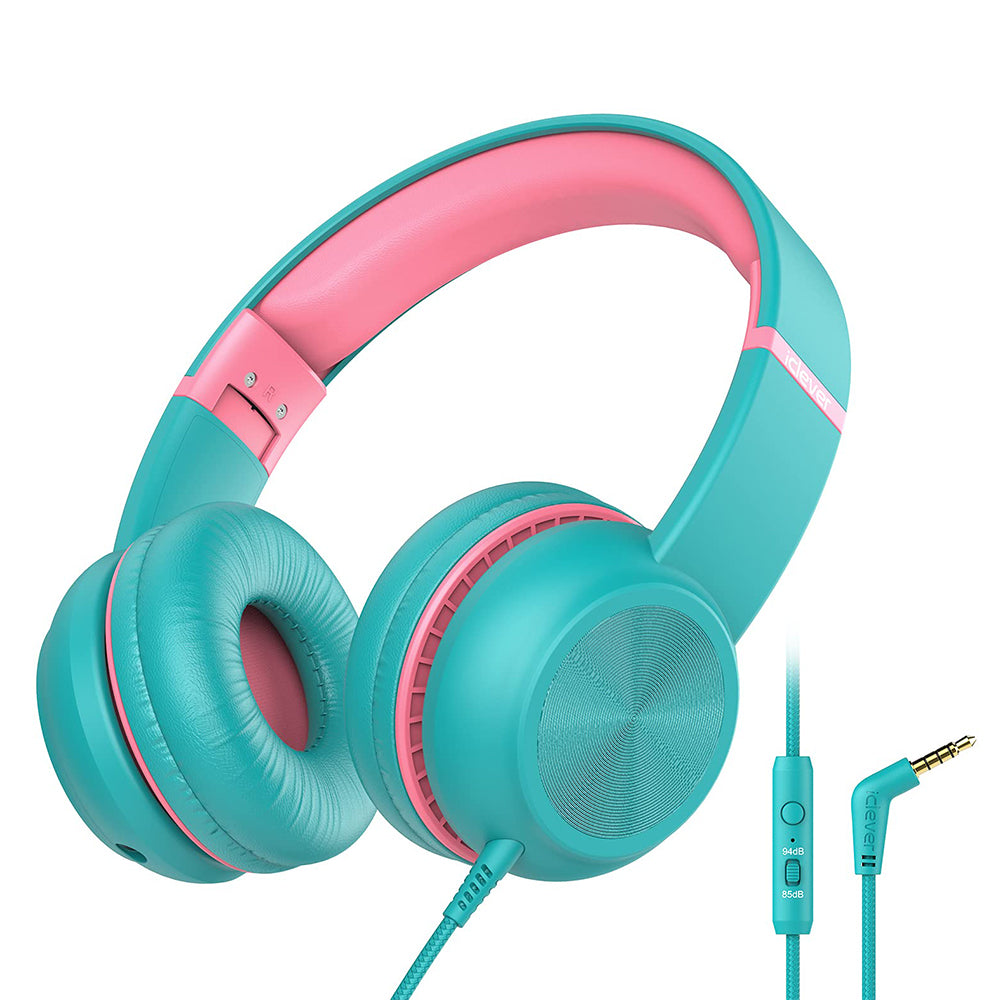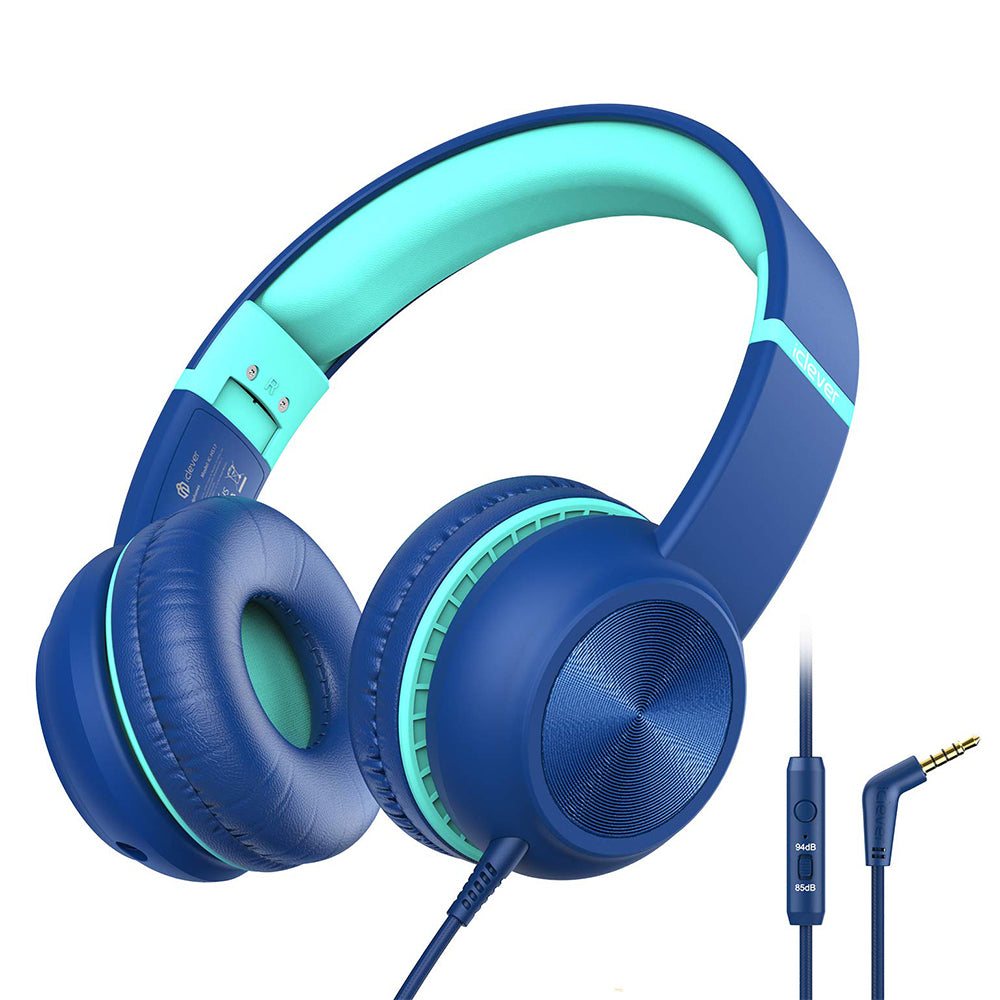 iClever Kids Headphones HS17
In-line Microphone
85/94dB Volume Limited Hearing Protection
Share Port
Premium Stereo Sound
Foldable Lightweight
Adjustable Headband
Untangled Wires
Pillow-soft Earmuffs
Universal Compatibility
Hearing Protecting
Children's ears are sensitive to loud sounds and you don't want them turning the volume up and ruining their hearing! Hence choose the 85dB volume limiter for daily use. If the child is in a noisy environment like car or airplane, please adjust the limiter to 94dB for crystal clear sound.
Share Function& Premium Comfort
If your kids want to get in touch with grandpa and grandma or call to check in on a friend, they won't have to reach for the phone-instead they can just use the built-in microphone to talk right away. What's also great about the iClever children's headphones is the sharing feature, which allows them to connect to another set of iClever headphones for listening to movies, music or audiobooks at the same time. Now that's collaboration!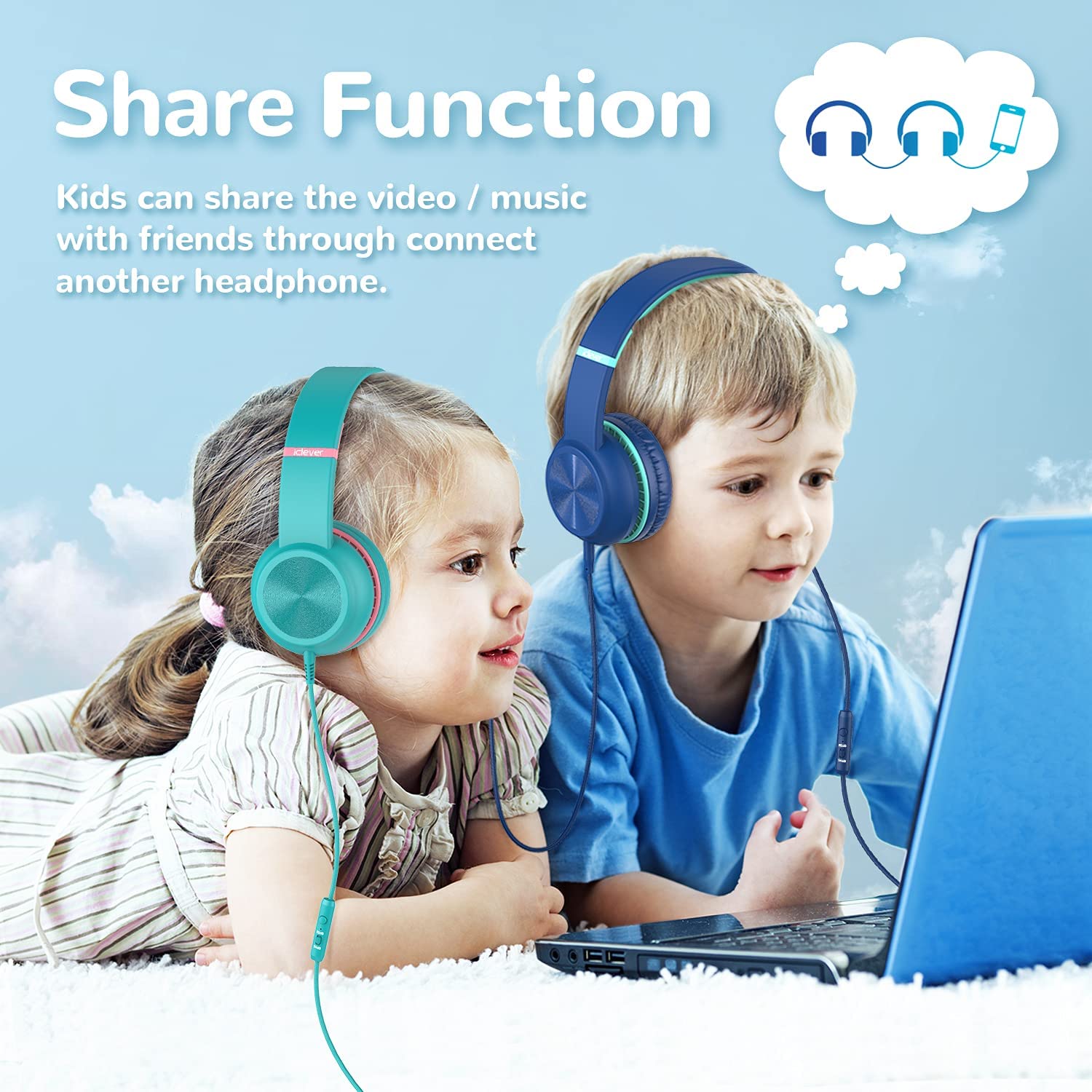 Compact & Durable
Lightweight and foldable design make iClever headphones portable, perfect for kids to play games, listen to music or watch videos on the move. Fabricated with a nylon braided 3.5mm Aux cable, it made to last through anything.
Built for Travel
We know how tough it can be for technology items on the road. But don't worry, we've got your back! Portability was a top priority when designing the iClever foldable kids headphones, so you can take them anywhere your travels take you! From falls and yanks to tears and drops, these headphones can withstand it all!
Built-in Mic & Stereo Sound
Built-in microphone, remote lets you answer/end up calls and play/pause music, change tracks with ease. With premium made 40 mm driver units, the kids headphones have a full, balanced stereo sound to allow kids to immerse in every detail of the audio.
Great Design for Kids
Who says you can't have a durable design and a cool look at the same time? These iClever child headphones have a fun colorway and are the perfect choice for kids 4-12. They'll be able to appreciate the natural, warm tones full of bass (but not too loud!), which is why these make such a great gift!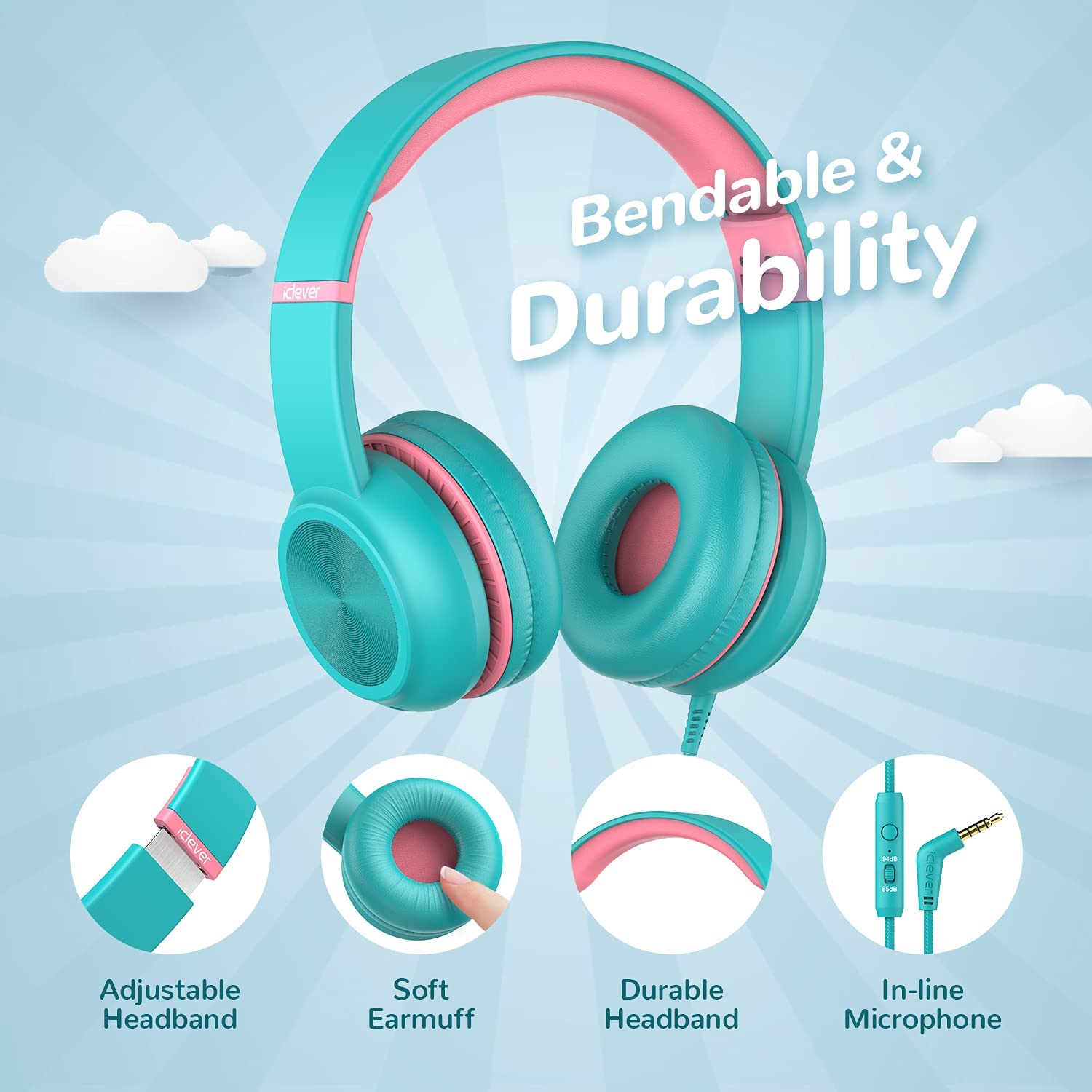 Built to Stay Comfortable
Pillow-soft earmuffs, thicken covered headband and swiveling ear cups not only make it more durable and comfortable, but also let you absorb in high-quality feast after long time listening without interruption. What' s more, the earmuffs are made of memory-protein material. With all careful designs, just enjoy your sound trip.